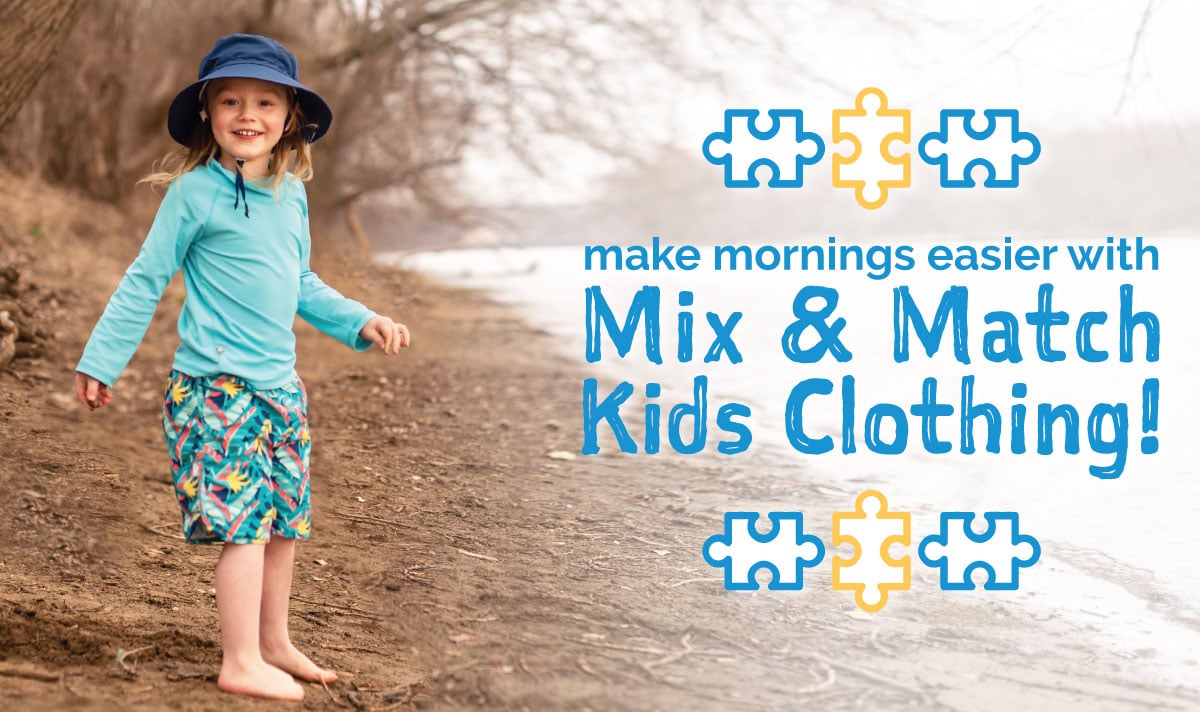 Make Mornings Easier with Mix and Match Kids Clothing!
Most parents agree, getting out the door with young children is no easy task. From packing snacks and extra clothes to getting ourselves and the kids ready for the day… It's enough to make anyone exhausted before the day has even begun! As the weather has been warming up, we've been taking advantage of Jan & Jul's new mix and match kids clothing to make getting out for the day a little simpler!
Support Your Child's Independent Thinking
Transitions throughout the day are challenging for most small kids. But when toddlers want to do everything themselves, it feels like we need to set our alarm clocks a whole hour earlier! Young children have a deep rooted need to establish their autonomy and develop independent thinking. While we want to encourage them to become free thinking adults, we need to balance that with getting out the door in time! One easy way to support this is by giving them the choice of a few outfits, and then allowing space to dress themselves.
Choose Pieces Designed to Mix and Match
Jan & Jul's mix and match kids clothing is perfect for this. With three fun patterns of shorts and three solid shirts to choose from, they all work together and coordinate beautifully. The long sleeve tops come in a cheerful, highly-visible Mango, the cool and bright Lagoon, and classic Navy. Each of these delightfully pairs with the Shark, Tropical, or Dinoland shorts. If you have multiple children, what better, easier way to coordinate and match their clothing? No matter what combos your children choose, they will look adorable while staying protected from the sun's harmful rays.
Pieces for All Day Wear to Save You Time
If you thought UV Clothing was just for the beach, you're missing out on a game changer! Slip it on for everyday and save time on the sunscreen with no worries about re-applying. These outfits are super comfortable and quick dry, so you can skip the outfit changes throughout your busy summer day. Go right from the beach to the playground without the extra step of getting undressed and dressed again. Win!
Now you're all set for every warm weather activity, from swimming to running around outside! If you're looking for easy head-to-toe outfits, Jan & Jul's mix and match kids clothing also coordinates with Aqua-Dry Sun Hats and Me-Put-On Knit Shoes! So you can spend more time enjoying the outdoors together, and making your mornings a little easier!
-Kyrsten Bloch,
Nature program leader for children, photographer, and Mama to a 4 year old and new baby