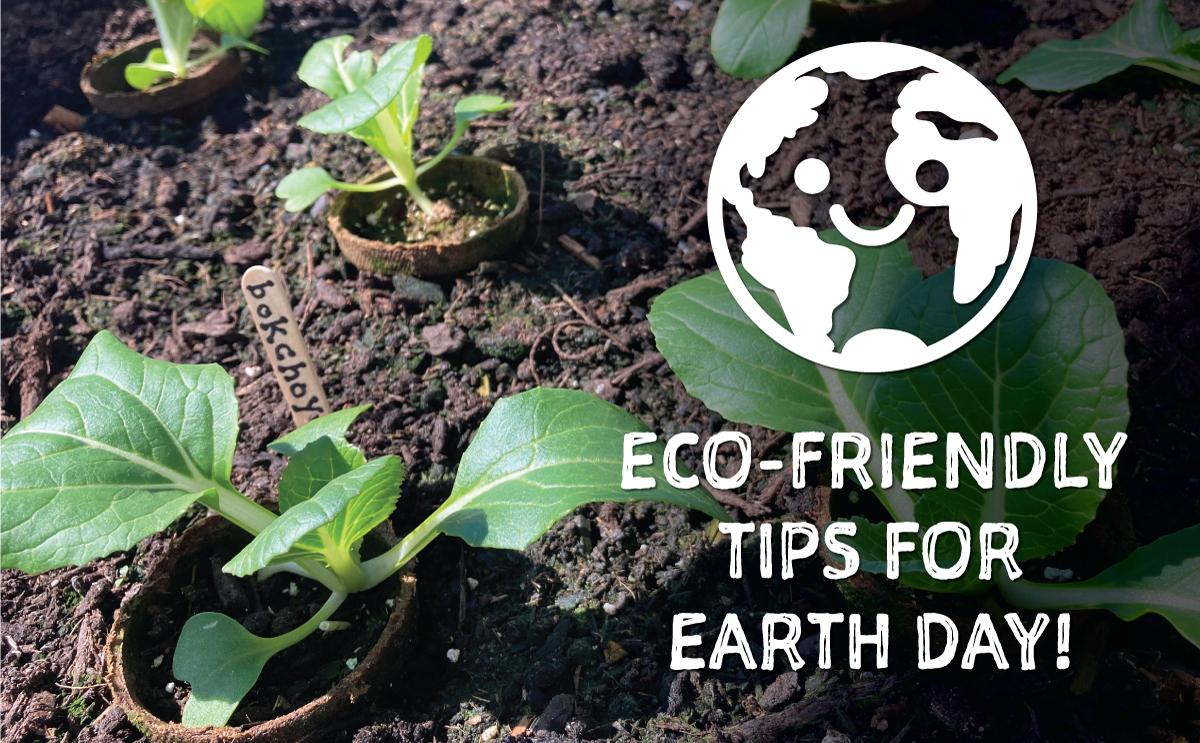 Eco-Friendly Tips for Earth Day!
Earth Day is coming up and I've compiled our favourite eco-friendly tips! This year, Jan & Jul is switching from our old packaging and polymailers to 100% recycled plastic diverted from landfill. Keep reading for some easy ideas and fun activities for the whole family!
Eco-friendly tips for parents:
Turn off lights when you leave the room (big kids can do this too!)
Choose eco-friendly lightbulbs, like LEDs. Fun fact: They use up to 80% less energy and can last 25 times longer than incandescent ones!
Try cracking open a window instead of turning on the AC, or put on a sweater instead of reaching for the thermostat.
Stash reusable grocery bags by the door, in the car, or in your go-to bag. These cotton tote bags are durable, and on clearance!
Buy high quality children's clothing you can pass onto younger siblings, friends, or donate to help a family in need. By avoiding fast fashion, you're supporting local businesses and good business practices!
Fun activities for kids:
Who needs new plastic toys? Give life to old items by painting egg cartons, making binoculars from toilet paper rolls…
Make tree bark rubbings! Simply lay a piece of paper against a tree trunk and rub a crayon flat across the paper to capture the cool texture of different trees! This is a great mess-free camping activity!
Learn about recycling – gather old cardboard boxes to create recycling bins, and have fun decorating them!
Go on a bike ride together. This is a fun way to get outdoors and help kids develop motor skills. Bonus if you replace your drive to the park with a bike ride instead!
Kids love digging in the dirt – why not try some gardening together? Leafy greens like lettuce, and bokchoy are easy to grow. No seeds at home? Put store-bought green onion in a jar to grow the roots out. Then plant them!
Are you ready for our #1 eco-friendly tip?
The most important thing you can do for the Earth is spread the word with friends and family and inspire others to get involved as well! If you liked these tips, share this post with a friend! As individuals our impact is tiny, but together, we can make a big difference. Happy Earth Day!