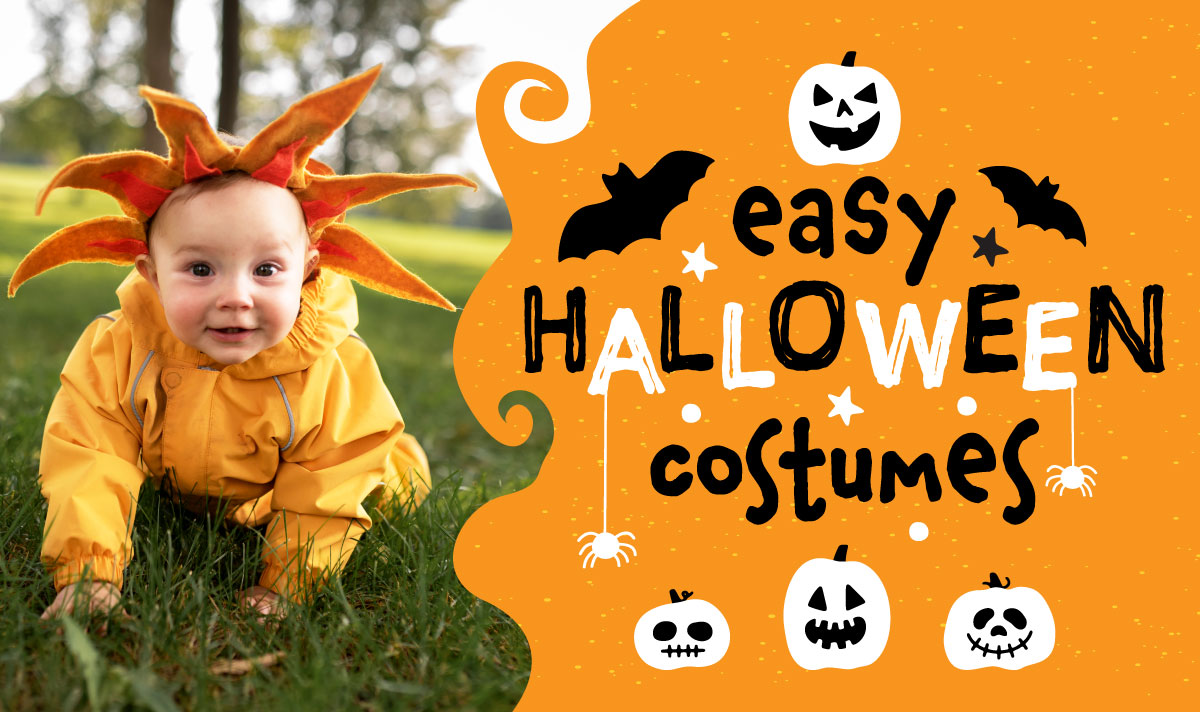 Easy Halloween Costumes
Have you ever worried about sending your kids trick-or-treating in the cold? Do you dread the last-minute rush to the dollar store for single-use costumes? It's time to dress up, Jan & Jul style! We have lots of ideas for easy Halloween costumes. Did you know? A 2019 study from the UK found that a whopping "over two thousand tonnes" of clothing waste is estimated each year solely from throwaway costumes.
On the bright side, DIY Halloween costumes are an easy and sustainable alternative. And with a little bit of Jan & Jul, they'll keep your kids warm no matter the weather as they trick-or-treat! Here are some easy Halloween costumes you can make that'll protect your kids from the elements on fright night, and for seasons to come.
Halloween is a favourite holiday among kids but it can be quite chilly by the time the 31st rolls around! Get creative with your own ideas to incorporate warm and weather-proof outdoor wear in your costumes. It will it give you peace of mind knowing they're snuggly warm. Kids also love getting involved in making their own costumes! Want some more inspiration? Follow us on Instagram for step-by-step guides to make more Jan & Jul Easy Halloween Costumes. Happy crafting and Happy Halloween!