5 Back to School Skills to Practice During Summer Break
If you have a child heading to school after summer break, you can make your kids' return to school easier by practicing back to school skills! I love the carefree days of summer break when we sleep in late and spend all day at the lake or beach. But the break can make the return to school a real challenge.
Here are a few back to school skills we like to practice on summer break:
1. Let Your Kid Be Responsible for Their Own Belongings
Before your child heads out for the day, encourage them to pack a few essentials in their school backpack. This will get them to get used to carrying a backpack regularly and help them to become responsible for looking after their personal belongings.
2. Use Their School Lunch Kit on Summer Adventures
Start using the lunch kit items you plan to use during the school year now. Encourage your child practice to opening and closing their lunch kit and eating independently. If this is the first time your child is going to eat a packed lunch, this is a great time to cook different lunch options when you are out for the day to see what they enjoy eating.
3. Teach Your Kid How to Change Their Own Shoes
An important skill for your little ones is making sure they can change their own shoes. Most schools and daycares ask your child to bring indoor shoes. Allow for extra time on your adventures to let your child practice putting their shoes on and taking them off.
4. Write a Daily Journal
Dedicate some time every day to work on a summer journal with your kids. For older ones, this might involve writing down what they did at the end of each day. For little kids, drawing a picture and practicing writing their name while working on holding a pencil correctly. Setting up a "homework" space with supplies and a quiet place to work is also a great practice.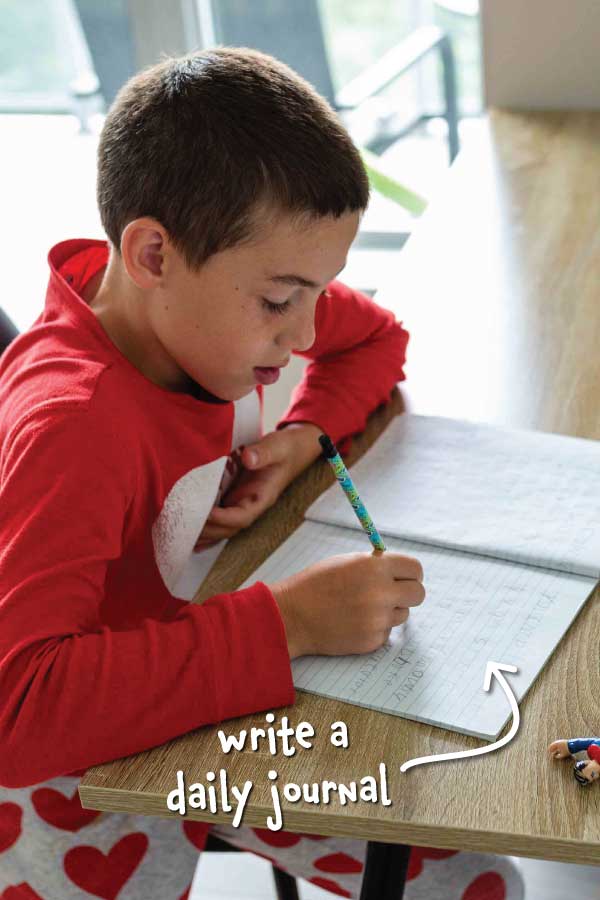 5. Re-adjust Your Bedtime
Even though I love spending time outside on those warm summer evenings, we always return to bedtime routine a few weeks out. This means moving bedtime slowly back to where we need to be for school nights, and reading together every night. Practicing how to hold a book, turning pages, and talking about what they see in the pictures are all important literacy skills to develop together.
Going back to school can be a real struggle for some families, but these tips made my life much easier. Do you have any back to school skills to share with us? Let us know in the comments below. Wishing you a stress-free back to school transition!
Sandra, teacher and mom living in the PNW.