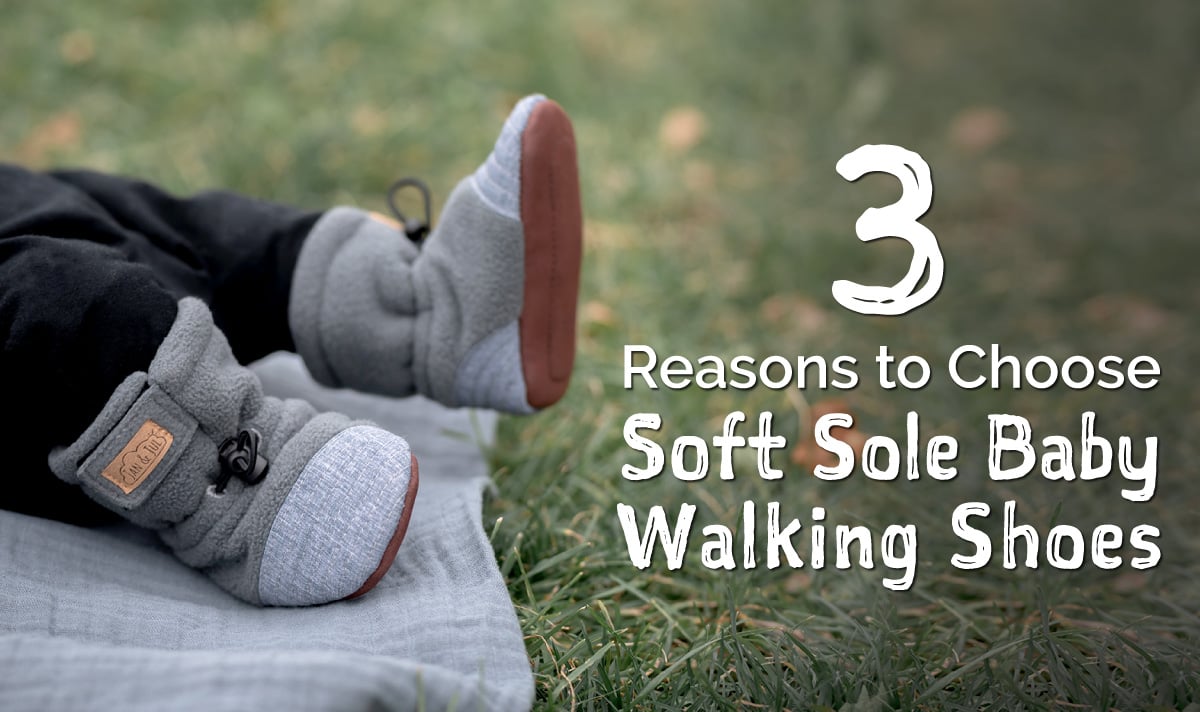 3 Reasons to Choose Soft Sole Baby Walking Shoes
I'll never forget when my son started taking his first steps! But it was hard to decide what kind of baby walking shoes would best support his little toddling feet. While studies show barefoot is best for healthy foot development, once the cold weather hits, parents need warm footwear to protect their new walker's feet. Luckily Jan & Jul's new Stay-Put Cozy Booties are the perfect option for developing feet. Read on to find out 3 reasons why!
Healthy Foot Development
Soft sole baby shoes allow an infant or toddler's feet to move and develop naturally as if barefoot. Because they are flexible and allow ample room for the toes, Stay-Put Cozy Booties are more comfortable and healthier for new walkers than hard soles. When feet aren't constricted in stiff shoes, a baby's foot muscles and bones are able to strengthen and develop as nature intended. As an added bonus, I've found Jan & Jul's booties are easy to get on chubby feet because they are so flexible and soft. Their lightweight design also makes them easy to pack in my pocket or diaper bag.
Healthy Brain and Sensory Development
Soft sole baby walking shoes allow little ones to gather important sensory input from their environment – which supports healthy brain development! Two of our lesser known "hidden" senses – vestibular and proprioception – are hindered when wearing stiff, heavy shoes. Hard shoes cut off all that essential sensory information from getting to the brain. New walkers can easily learn to walk in soft sole shoes like the Stay-Put Cozy Booties. They are able to properly sense their surroundings and adjust their balance accordingly.
Ideal for New Walkers
When my child was learning to walk, there was a very noticeable difference in his gait when he was wearing hard shoes. He would trip and fall more often, couldn't run or climb as easily. He would get frustrated especially with clunky, heavy boots. But when barefoot or in soft sole shoes, it was clear how much better he could walk and keep himself safe. And because Jan & Jul's Stay-Put Booties are so lightweight, they will help your little one move freely while exploring outside.
In all, soft sole baby shoes are ideal for healthy foot and brain development. They set up your child to start walking with more confidence from day one! Available in adorable colours and prints, these baby walking shoes are the perfect addition to your little one's outdoor adventures!
-Kyrsten Bloch,
Nature program leader for children, photographer, and Mama to an active 3-year-old!