The Best Baby Barefoot Shoes for Every Stage
As a mother of two and barefoot shoe nerd, I'm always on the hunt for the best baby barefoot shoes for my one-year-old. Research shows that a child's foot muscles develop best when barefoot. But we know that babies can't always go barefoot! Those little feet need protection from getting hurt or cold when crawling or toddling around. Years ago, when I was a new mom first starting out on this journey, I was overwhelmed with trying to figure out which shoes were within my budget and actually healthy for my baby to wear. That's why I've curated the best baby barefoot shoes for every stage, from the crib to confident walkers. These are in my opinion, the best affordable and durable barefoot shoes for your little one's development.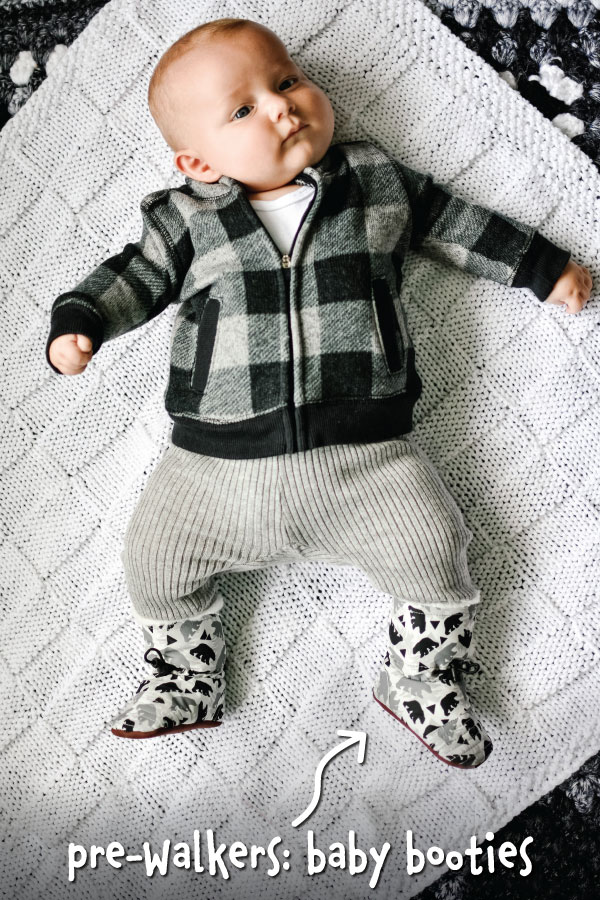 Stage 1: Pre-Walkers
For this stage, the most important aspects of shoes for babies (and I'm sure most parents agree!) is that they are comfortable enough that our babies don't want to take them off, and that they stay in place throughout the day. Jan & Jul's Stay-Put Booties tick both these requirements, plus they are a barefoot soft sole design. The two adjusters ensure they stay on all day. My one-year-old has worn these since they were almost a newborn, and they pass the test in staying on as they matured into crawling to walking too. I also love how they're lightweight while being warm. They're easy to pack in my bag so we bring them along all our adventures.
Stage 2: Early Walkers
When your baby is learning to walk, one advantage of being barefoot is that the toes can spread out for grip and balance. I always look for a wide toe box in baby barefoot shoes, so little feet can do just that. I chose these flexible Sock Shoes for my one-year-old's first shoes – they're under $25 and go from size US 3 to 10! The fabric uppers are a warm, stretchy cotton and fleece blend making them easy to slip onto chubby baby feet like socks. These have been perfect this winter on our cold wooden floors when socks alone are too slippery. Because the soles are so flexible and grippy, my toddler has no problem climbing and running around the house without tripping or slipping. Once the weather warms up, we look forward to bringing these outdoors!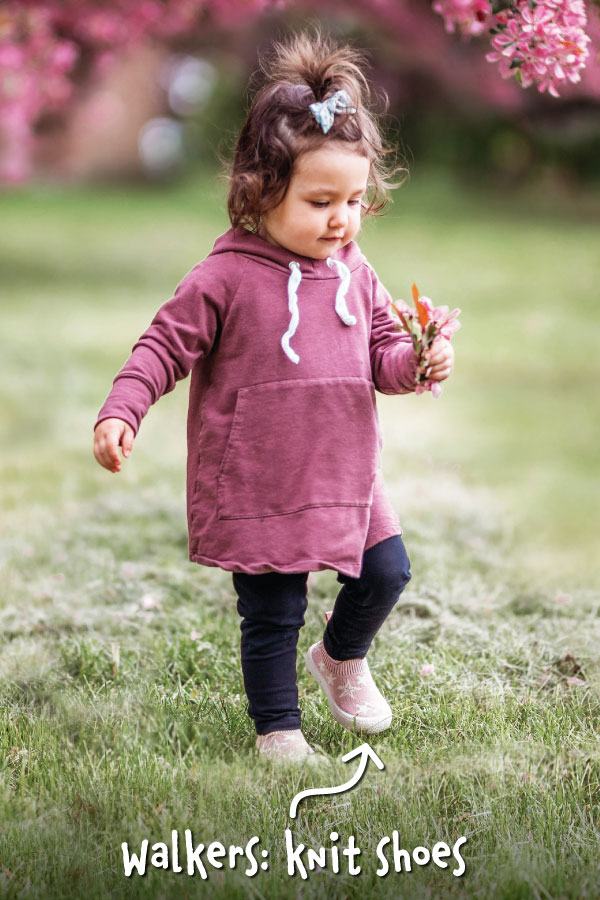 Stage 3: Walkers
Flexible soles aren't just for crawling! Even when your little one is becoming more confident in walking, flexible soles are just as important. When kids are walking, the little muscles in their feet are developing while the nerves in the skin are sending important information about the environment to their brains. I always look for flat, thin and flexible soles that will move with my baby's feet and provide as much sensory input as possible.
These sock shoes I mentioned above go up to size US 10, so they're great for bigger toddlers too. If you're looking for something with more of a "shoe" look for your little walker, I'd recommend Jan & Jul's Knit Shoes. They're around $35, have very flexible soles, a wide toe box and stretchy ankle so independent walkers at this age can learn to slip them on themselves.
So, if you're on the search for baby barefoot shoes, keep these points in mind! There are plenty of healthy options out there, but I hope these picks were helpful in finding budget-friendly styles that are equally healthy and practical for your child's first steps and beyond!
-Kyrsten Bloch,
Tinkergarten Nature Program Leader, Photographer, and Mama of Two