Water repellent and breathable 50+ UPF sun protection in our bucket or adventure styles! Our original Gro-With-Me design ensures the perfect fit for years.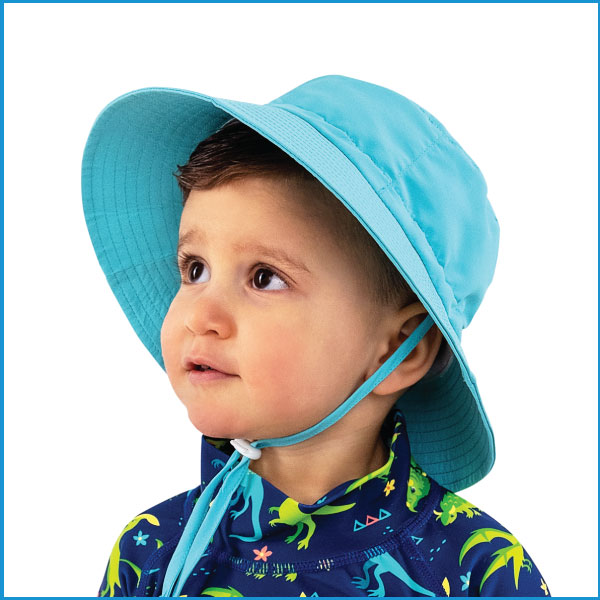 Water Repellent UV Protection
Kid-Safe 50+ UPF Sun Protection!
The UV protection from Jan & Jul Sun Hats comes from the weave of the fabric, so you can count on years of protection that will never fade away! Aqua-dry hats are quick-dry, lightweight and water-repellent, perfect for rain & water play. 50+ UPF provides excellent sun protection according to the Skin Cancer Foundation. No harmful chemicals added.
Sun Hats that Grow with your Child!
Jan & Jul Gro-With-Me® Sun Hats are fully adjustable around the head and the chin, allowing your child to wear it for longer! Cinch the toggle for the perfect fit and loosen as your child grows. Plus, enjoy peace-of-mind with a break-away safety clip on the chinstrap.
Shop Aqua-Dry Bucket Hats
Our Bucket sun hats feature a wider brim than most bucket hats, offering great coverage against the sun. This style is most popular for toddlers and older kids.
Shop Aqua-Dry Adventure Hats
Our Adventure sun hats provide the most coverage of all our hat styles, with a wide brim and long back neck cape. Perfect for hot beach days and sunny hikes.
Shop Adult Aqua-Dry Sun Hats
Parenting isn't easy. But, being sun-safe can be! You deserve the same great protection as your little ones – in style! Gear up for anywhere life takes you!
Did you know we also make 100% Cotton Sun Hats?